A new theme park in Japan will bring to life the worlds created by Hayao Miyazaki, the renowned animator behind films including Spirited Away, Howl's Moving Castle and Princess Mononoke.
The Oscar winner co-founded Japan's leading animation studio, Studio Ghibli, which aims to open the new attraction in 2022.
The ambitious plans were announced by the regional government, which said the park would be built at the Expo 2005 Aichi Commemorative Park in Nagakute city, near Nagoya in Aichi Prefecture.
Featuring rides and forest trails inspired by Miyazaki's many critically acclaimed animations, the 200-hectare park will be peppered with European-style brick towers that often appear in the master animator's films.
There will also be spider and boar-shaped spirit installations evocative of Miyazaki's work.
The main gate will be designed to conjure up the 19th-century structures in Howl's Moving Castle, and there are plans to have a recreation of the antique shop from Whisper of the Heart, according to NHK.
A Princess Mononoke Village is set to feature, as is Witch Valley, an area with Howl's Moving Castle and Kiki's Delivery Service-themed rides and attractions.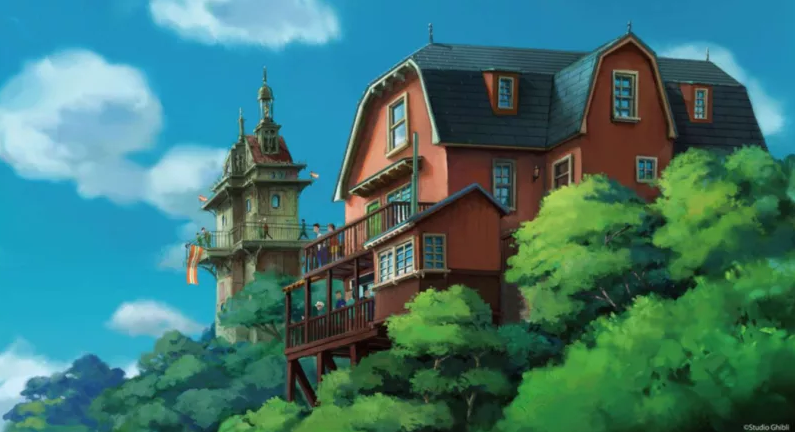 The Dondoko Forest area is already home to the house from My Neighbor Totoro, which was built for the 2005 World's Fair.
There will also be the Big Ghibli Warehouse, filled with Studio Ghibli themed play areas, exhibitions and cinemas.
Projected costs for the project are yet to be disclosed.
The Studio already has a successful museum on the outskirts of Tokyo, dedicated to the art and technique of animation. Part children's museum, part technology museum, part fine art museum, entry costs ¥1,000 (£6.58), which includes entry into the on-site cinema.