Miyazaki has captured the hearts of film-goers worldwide and won the best animated film Oscar in 2003 for the spooky and surreal Spirited Away
The stories he animates may be full of whimsy, but the Japanese genius is a hard taskmaster who sets exacting standards for himself, his peers and studio staff
A still from Spirited Away (2001). Japanese director Hayao Miyazaki won the best animated film Oscar in 2003 for the spooky and surreal film. Photo: Studio GhibliAfter Walt Disney, Japanese director Hayao Miyazaki is the best-known animator in the world. Since making his big- screen debut with The Castle of Cagliostro in 1979, films such as 1988's My Neighbour Totoro – a gentle story about friendly woodland spirits that still stands as his signature piece – have frequently topped the Japanese charts, broken box-office records, and won awards in Japan.
Acclaim from animators in the United States led to a breakthrough in the West around the start of the new millennium, and Miyazaki's films began to gain international appeal after the US release of the ecologically aware Princess Mononoke in 1999. Miyazaki won the best animated film Oscar in 2003 for the spooky and surreal Spirited Away, which also shared the prestigious Golden Bear at the Berlin Film Festival in 2002.
Miyazaki, who was born in Tokyo in 1941, began his career working in television at Toei Animation, but most of his films have been produced by Studio Ghibli, which he founded with his friends and colleagues Isao Takahata and Toshio Suzuki in 1985. Ghibli halted production in 2014 when Miyazaki announced his retirement, but reopened in 2017 when he decided to go back to work on How Do You Live?, which is currently some three years away from completion.
Miyazaki will receive his first North American museum retrospective when the Academy Museum of Motion Pictures is inaugurated in April 2021.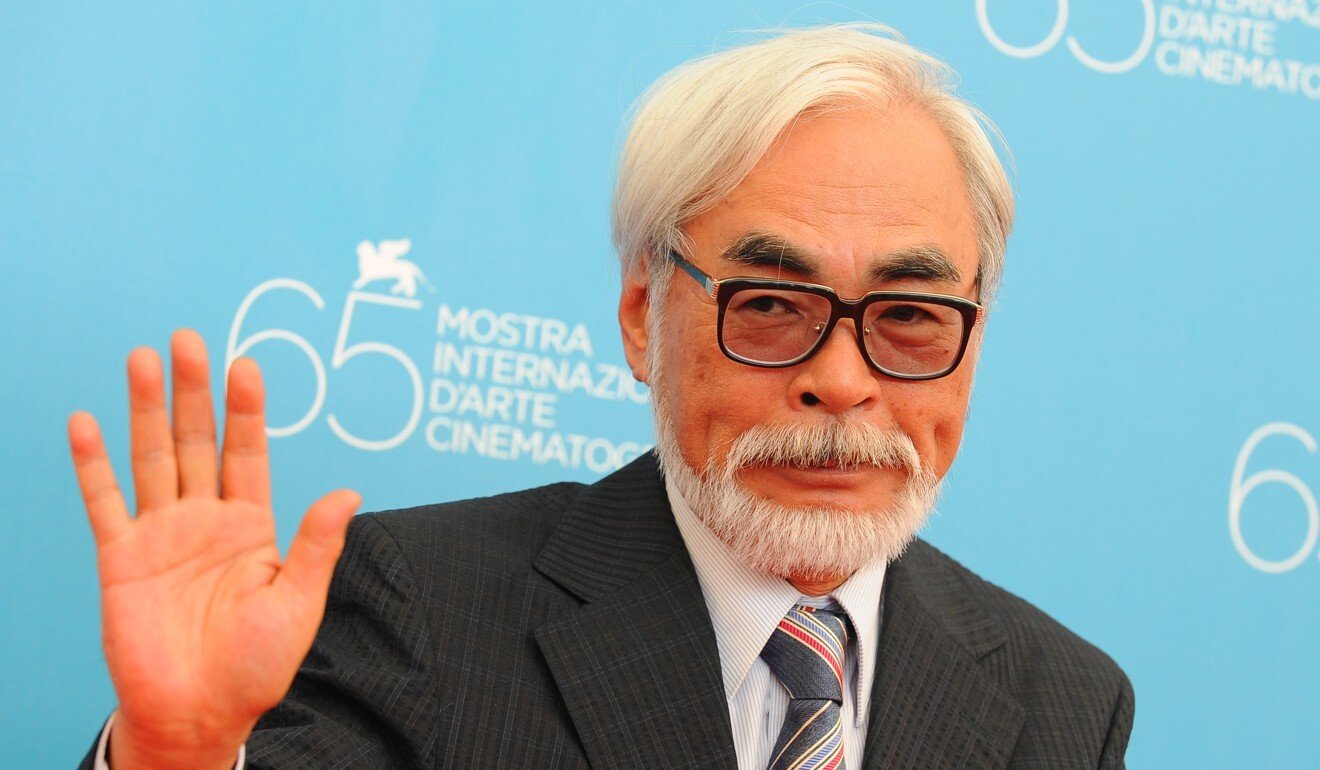 Miyazaki waves to photographers during the premiere for his movie Ponyo on the Cliff during the 65th Venice International Film Festival in Venice, Italy. Photo: AFP
In spite of his avuncular appearance, Miyazaki is known as a hard and sometimes ruthless taskmaster who sets exacting standards for himself, his peers, and his employees.
He is a workaholic who sometimes falls asleep at his desk, and admits he has often neglected his health – and his family – in the pursuit of his art.
What's special about his work?
Miyazaki is a genius, and his films succeed on many levels – technical, emotional, intellectual, philosophical, artistic, and political. They are adored by children and serious film critics alike.Animated films are often aimed at the young, and with the exception of his anti-war fable Porco Rosso , all of Miyazaki's films are aimed at children or young teenagers. But he makes his films resonate with adults as well as children by keeping the emotions authentic.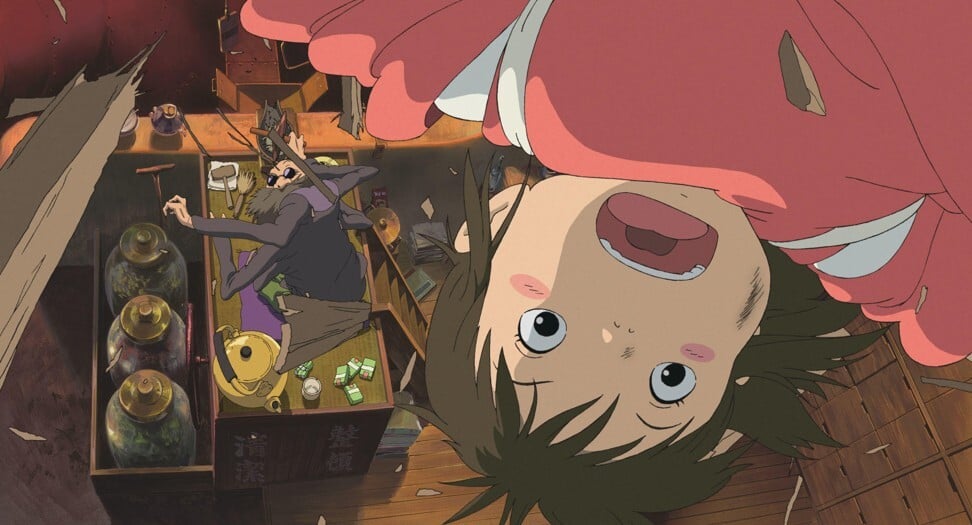 A still from Spirited Away (2001). The film shared the prestigious Golden Bear at the Berlin Film Festival in 2002.
Miyazaki does not underestimate the intelligence of children, or their powers of understanding. Characters in films like Castle in the Sky are not protected from the horrors of life – they experience loss and sadness as well as joy, despair as well as hope, in a way that is relatable for both children and adults.
Similarly, Miyazaki does not shy away from addressing adult themes like militarism and environmentalism. He believes that children should be exposed to such ideas and will understand them if they are presented correctly.
Miyazaki draws heavily on Japanese landscapes and culture, although the humanism of his films means they can be appreciated by international viewers. He loves the country's woodlands (which he says contain more bugs than those of Europe), and he and his team made field trips to forests to research films like My Neighbour Totoro.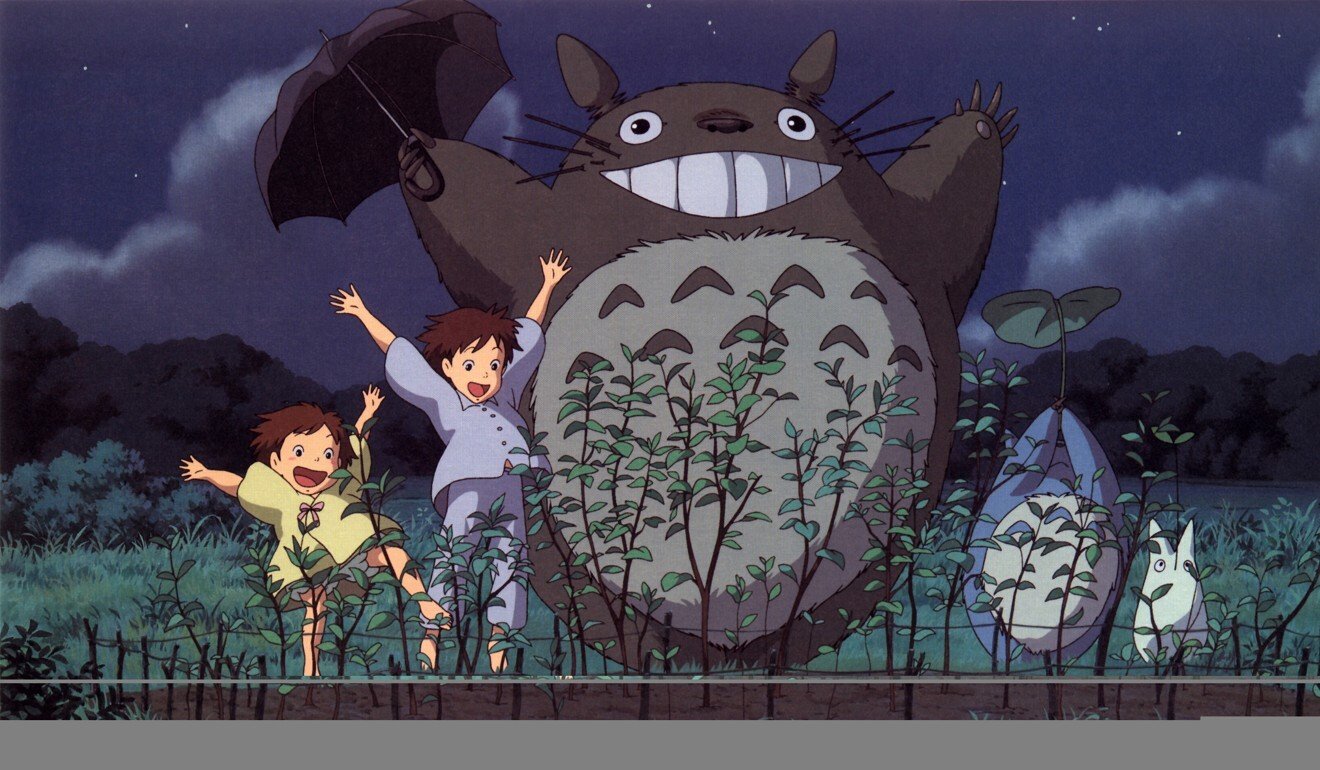 A still from My Neighbor Totoro, a 1988 Japanese animated fantasy film written and directed by Miyazaki. Photo: Studio Ghibli
The storyline of Spirited Away is a very detailed examination of the animistic nature gods of Japan, although the film can be enjoyed without any knowledge of them.
In contrast, Castle in the Sky, which features a mining town, was inspired by a trip to Wales during the miners' strike in Britain in the 1980s, and Howl's Moving Castle could be set anywhere.
What are Miyazaki's films about?
Miyazaki likes to tell different types of stories in his films, and he does not make sequels. But certain themes appear again and again. Environmentalism, and humankind's relationship with nature, are themes that are ever-present in his work.
Nausicaa of the Valley of the Wind examines humankind's propensity to destroy the environment, and looks at how nature cleanses itself from our destructive tendencies. Princess Mononoke explores the conflict between human progress and nature, revolving around an ironworking town in the centre of the forest. Miyazaki, who used to help clean his local rivers, has a complex view of our relationship with the natural world, which manifests itself in his films.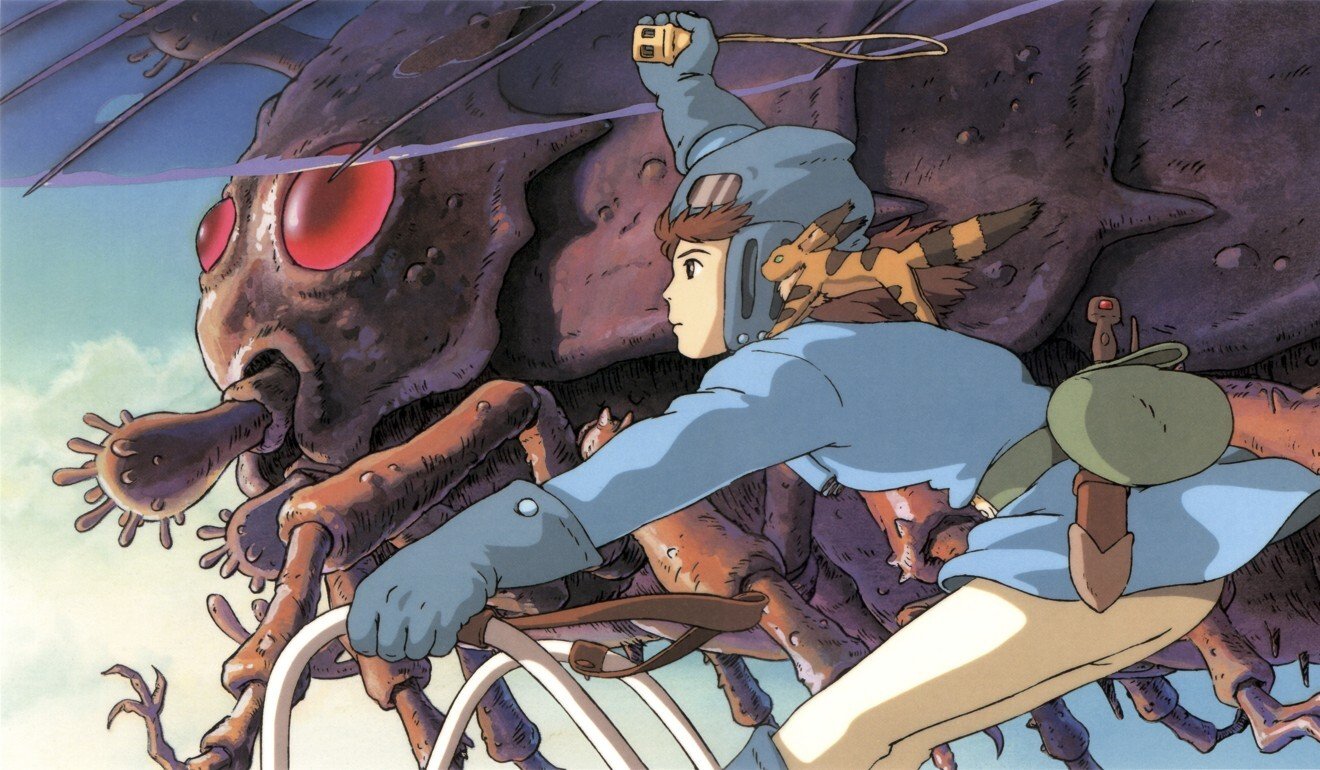 Nausicaa of the Valley of the Wind (1984) examines humankind's tendency to destroy the environment. Photo: Studio Ghibli
Miyazaki tends to focus on female heroines, and his work has a feminist angle. Miyazaki says he likes to create female characters because he does not want his films to reflect only his own experiences. Heroines like the eco-warrior Nausicaa, and the wolf-child San and equivocal Lady Eboshi from Princess Mononoke, are powerful women in control of their own fates, and the destinies of whole cities and countries.
Nausicaa's self-sacrifice gives her a Joan of Arc-like quality, although Miyazaki has always regretted the religious overtones that crept into the film. Spirited Away and the cheerful Kiki's Delivery Service are coming-of-age stories about young girls. The strange Ponyo features a girl fish who simply will not stop trying to become a human girl so that she can be with the boy she likes.
Militarism comes up often, most noticeably in Howl's Moving Castle, which is set during a war, and Nausicaa, which features the military invasion of a peaceful country. Miyazaki is ashamed of the Japanese imperialism of the 20th century, and is highly critical of the mindset behind it. He has said that such imperialism is not representative of all of Japan's history, and says he tries to look beyond it.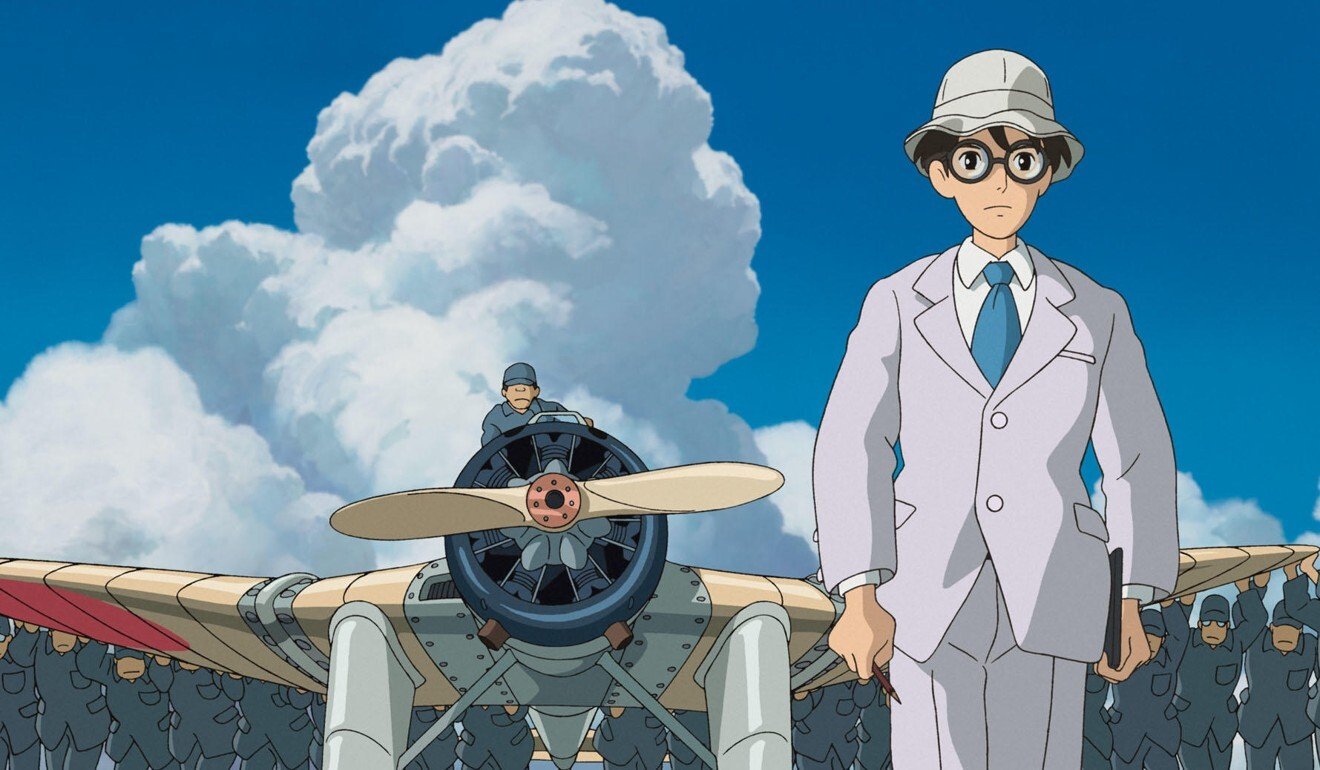 The Wind Rises (2013) shows how benevolent technology can be hijacked by the military for murderous purposes. Photo: Studio GhibliHis view of the pointlessness of war was also a result of the late-20th century conflicts in the former Yugoslavia, which he says affected him deeply. The Wind Rises shows how benevolent technology – in this case, planes – can be hijacked by the military for murderous purposes.
Flying is an activity which Miyazaki loves to animate, and it is a big theme of his films. Miyazaki's father designed planes, and Ghibli shares its name with an Italian aircraft manufacturer. Miyazaki likes the connection between creative design and engineering that goes into aeroplane design, and thinks it is similar to the process of making animated films. The Wind Rises is about an aeroplane designer.
The way he animates his films
Miyazaki's approach to animation is based on Japanese anime, but is uniquely his own. Each of his films looks different, and each uses a unique colour scheme and library of shapes. Like most animators, he is interested in conveying movement, and his acute observational powers – like a painter, he studies the world – have made him the envy of his contemporaries. His skill at depicting human movement has played a big part in his success.
Miyazaki does not favour 3D animation styles like many animators. Japanese anime is characterised by a flat, 2D, hand-drawn look, and Miyazaki has always been a staunch proponent of traditional – and laborious – hand-drawn techniques.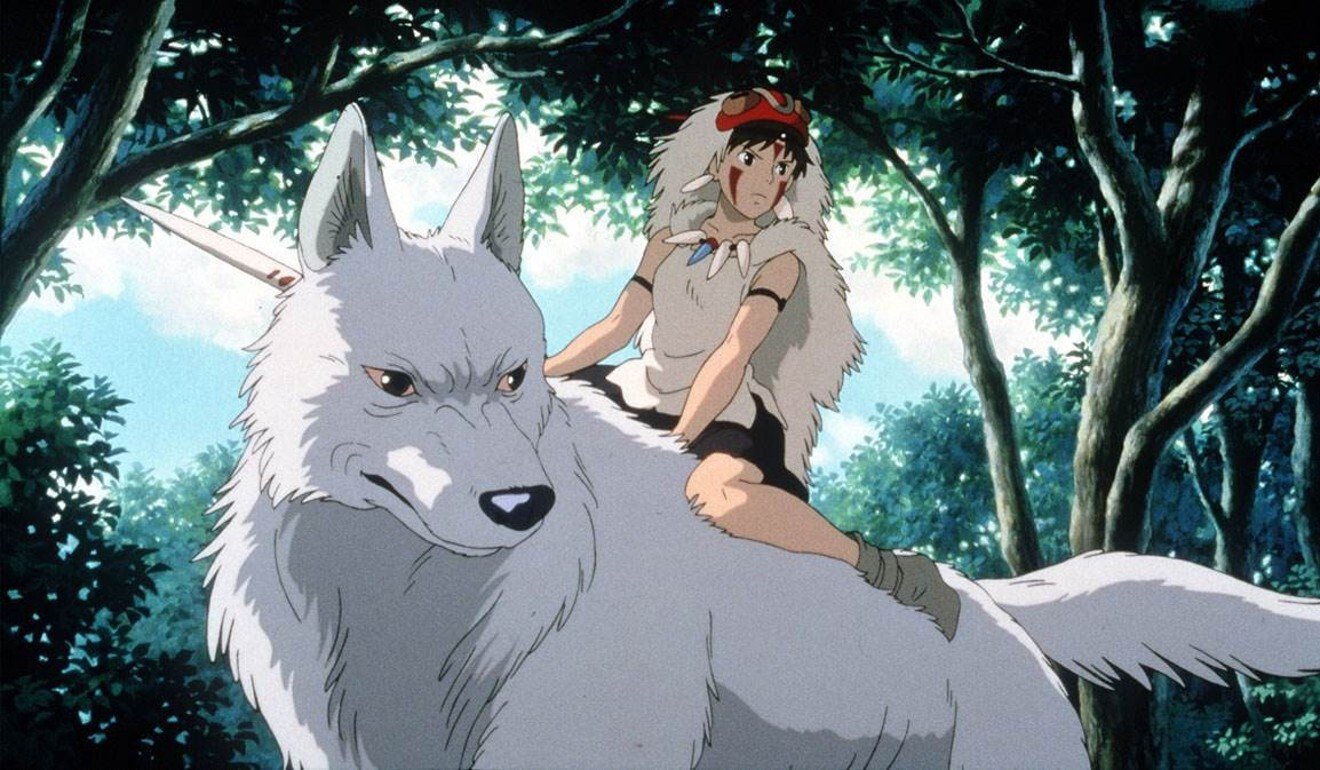 In Princess Mononoke (1997), computer animation was used for the first time to enhance some scenes. Photo: Studio Ghibli
But since Princess Mononoke, Studio Ghibli has used computer animation to enhance some scenes. The studio developed a special programme with an outside company that gives computer animation a hand-drawn look. It is only used to create scenes that could not be drawn by hand, such as the transformation of the great Boar God in Princess Mononoke into a demon.
Miyazaki does not simplify his films for children. In fact, his stories and plots are often complicated, and sometimes even esoteric. Instead of writing the scripts and then adding the animation later – the modern Hollywood way – he focuses on the visual storyboards and then constructs the stories around the images he creates. Miyazaki's focus on visual storytelling has allowed his imagination free reign.
What are his key films?
Miyazaki directs and writes his own films, which are sometimes adaptations of books. Animation is a laborious process, so he has no time to be involved in the Ghibli films he is not writing or directing, such as his son Goro's debut Tales of Earthsea.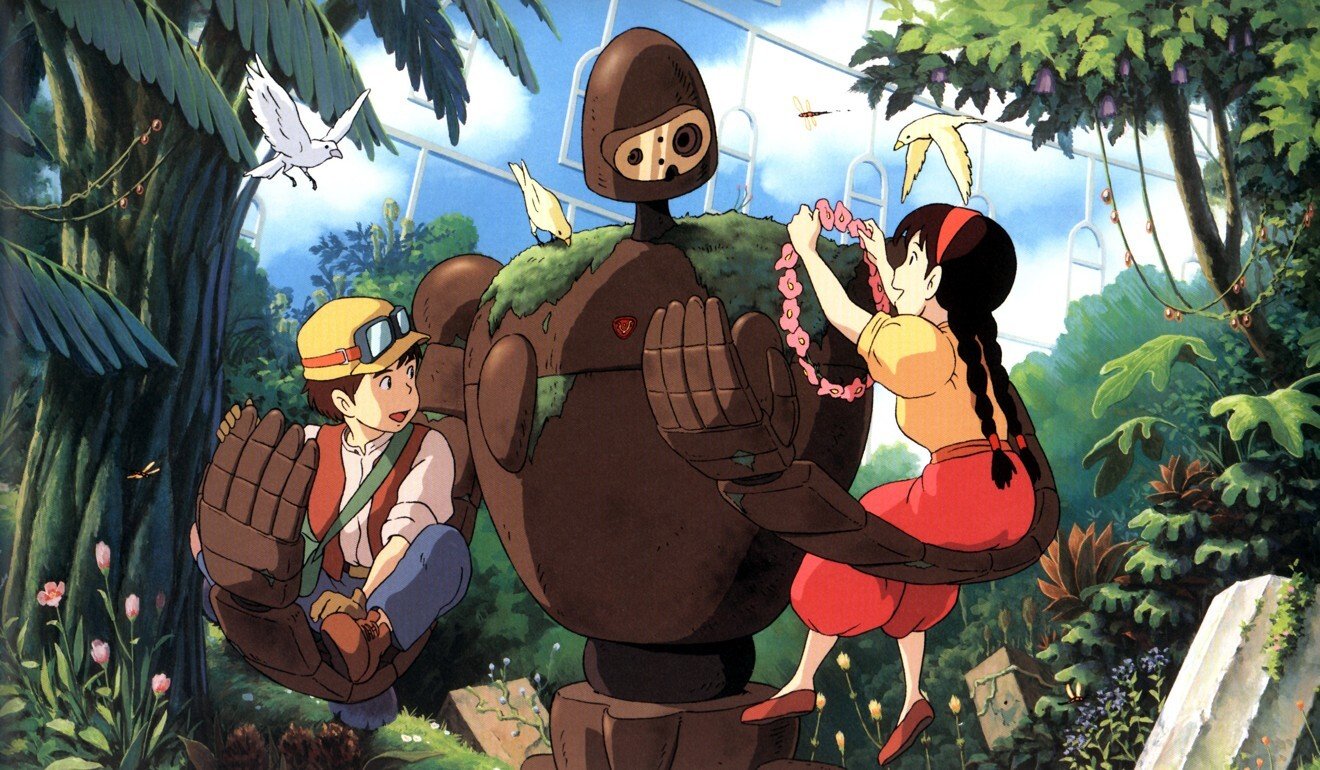 A still from Castle in the Sky (1986), which was retitled Laputa: Castle in the Sky for re-release in the UK and Australia. Photo: Studio Ghibli
He has never made a bad film. The Castle of Cagliostoro, his debut, features conventional animation but the car chases are innovative. The eco-fable Nausicaa, of the Valley of the Wind is his first masterpiece, setting his visual style and his recurrent themes. Castle in the Sky, about a technological paradise, saw him hone his skills and tell a story that was as grounded as it was phantasmagorical.
My Neighbour Totoro, about a giant forest beast and two children with a sick mother, remains his best loved movie. The barest of storylines is full of emotion and deep observations on childhood, while the characters – especially the much-praised Cat Bus – show Miyazaki working at the height of his powers. Kiki's Delivery Service again has a modest storyline, about a slightly older girl's journey into adulthood, that allows his fascination with flight full reign.
Porco Rosso – which features a pig fighter-plane ace – is a deep and thoughtful meditation on war. The epic Princess Mononoke is a multilayered look at the conflict between industrialisation and nature, while Spirited Away focuses on a child's first experience of loss and independence.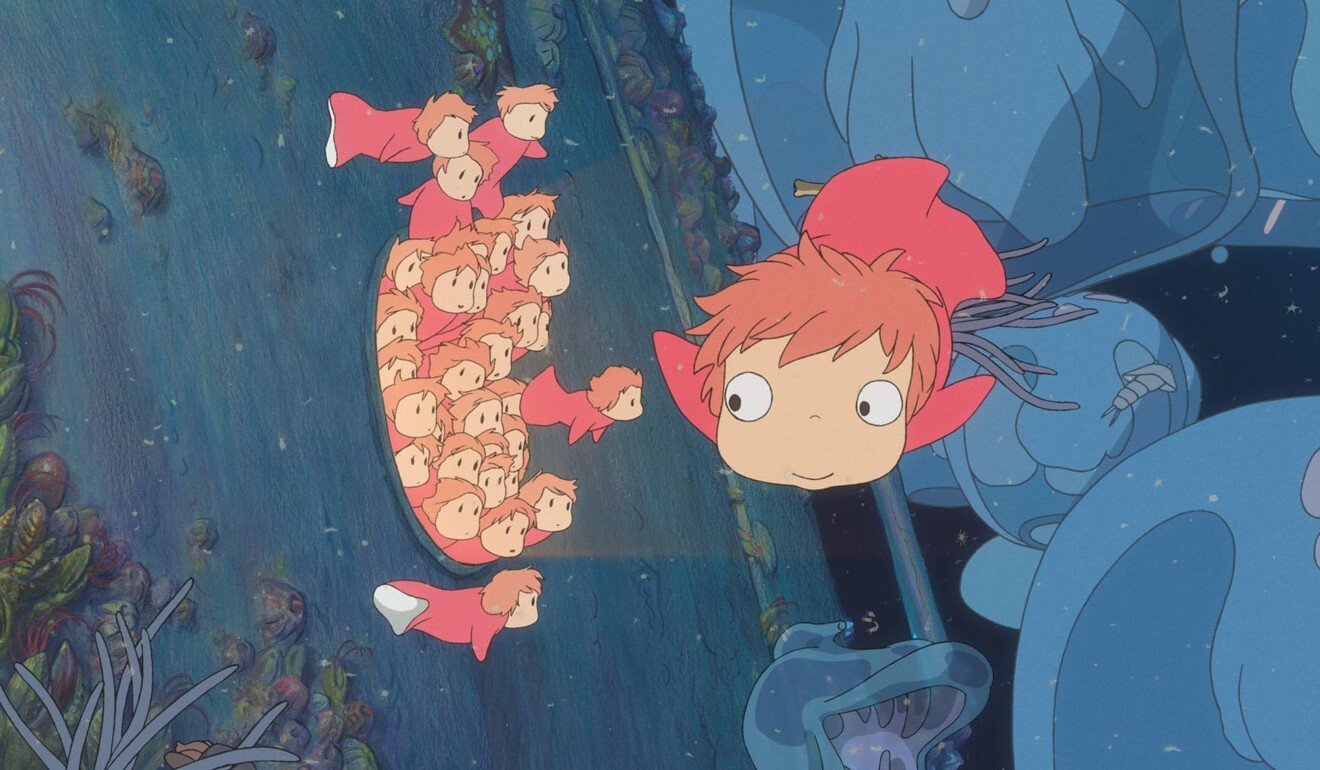 Ponyo (2008) is a bizarre children's tale about a fish that wants to become a human. Photo: Studio Ghibli
Howl's Moving Castle features incredible aerial animation, monsters, and a strong anti-war message, as well as notes on growing old. Ponyo, aimed at younger children, is a bizarre tale about a fish that wants to become a human. The Wind Rises is a story about the wonders of flight and the dangers of militarisation.