Inauguration Bernie in his now-iconic mittens and pose reimagined in Hayao Miyazaki's anime universe
US President Joe Biden's inauguration on January 20 was widely publicised as a historical turning point. Countless photographs of the noteworthy attendees made the rounds, but there was one image in particular that the internet couldn't get enough of.
Donning thick brown mittens, sitting alone with arms and legs crossed, Bernie Sanders became an instantaneous meme. Naturally, it wasn't too long before Ghibli fanatics photoshopped him into the world of Hayao Miyazaki.
Bernie in 'Spirited Away'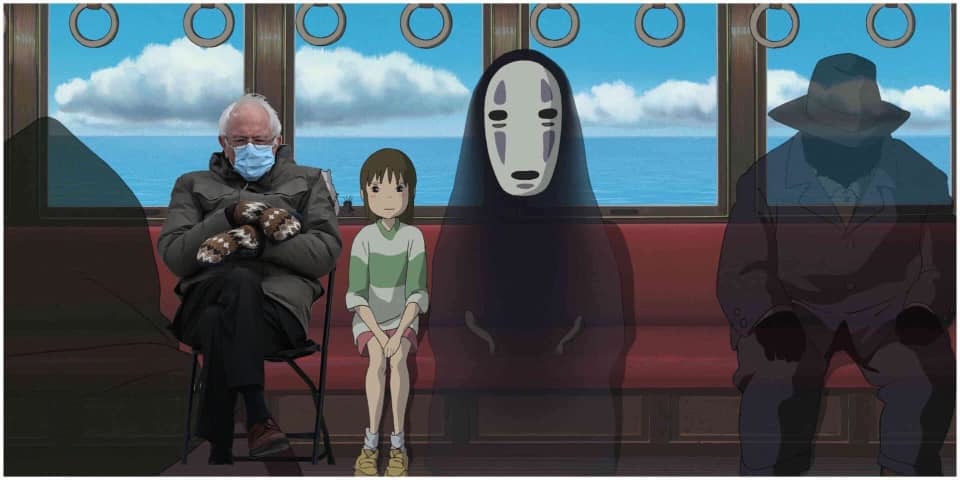 Bernie in 'My Neighbor Totoro'
Bernie in 'Kiki's Delivery Service'